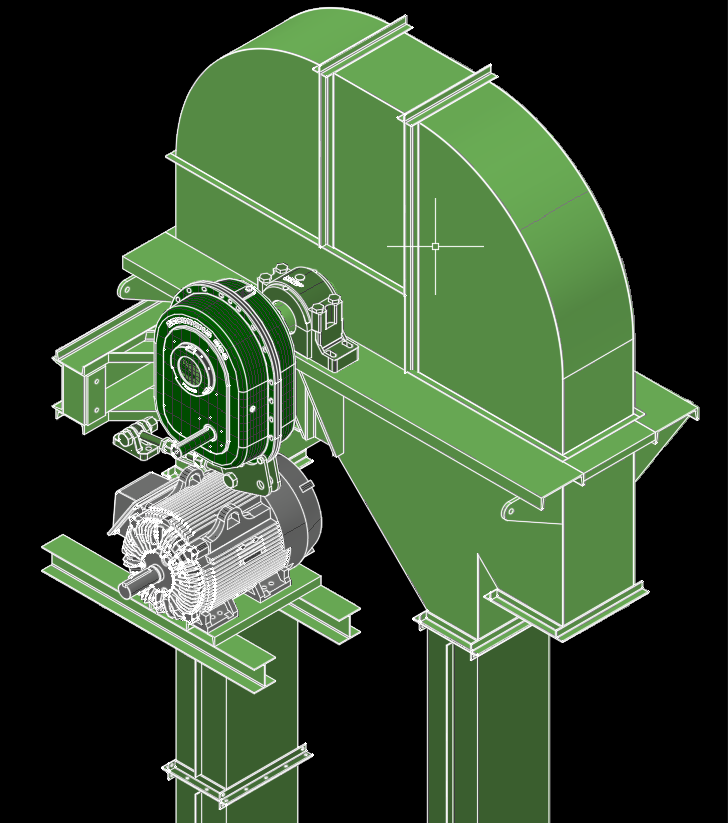 ESI not only designs and builds top-quality commercial grain storage solutions, but we also outfit them with the best material handling systems available.
Hawthorne-Seving, Inc. (HSI), our material handling manufacturing company, was founded in 1949 and acquired by ESI in 1980. HSI manufactures heavy commercial drag, belt, and screw conveyors, along with bucket elevators, barge spouts, gates, and much more. Our material handling equipment is ideal for heavy-volume applications.
Whether you need custom-manufactured HSI material handling equipment tailored to your specific requirements or third-party vendor-supplied equipment, the ESI team will source and install the solution that's best for you.         
Equipment We Build 
Drag, belt, and screw conveyors
Bucket elevators
Container loaders
Bridges and support structures
Barge spouts
Ship loaders/unloaders
Bulk bag unloaders
And much more
Equipment We Install
Drag conveyors             
Screw conveyors
Bucket elevators
Spouting
Steel grain bins
Concrete grain silos
Bulkweigher rail scales
Grain dryers
Dust filters
Grain receiving pits
And much more